Mr. Hospitality, a well-known Miami hospitality management company, has teamed up with some of the world's hottest DJs to put together an exciting lineup for their Miami hotspots. Marion, El Tucán, and Bâoli will up the ante with an incredible dining experience to complement live music by renowned DJs in-house, bringing even more energy to Miami Music Week 2022.
Marion will host London-based DJ Damian Lazarus, who is known for his techno house style, on Wednesday, March 23rd. The party continues in Miami Beach on Thursday, March 24th, at Bâoli with Art Department. El Tucán will close out the week on Friday, March 25th, with Luciano spinning his tracks like Rise of Angel.
Tickets are available via Eventbrite.
Wednesday, March 23rd, Marion presents Damian Lazarus
Damian Lazarus is a master storyteller who frequently holds court at those special times of the day when only his type of DJ sets are required. Moments that necessitate a soundtrack that not only fits the mood, but also elevates the atmosphere and elevates the audience's experience.
Marion is a versatile event space in Brickell that offers a variety of celebratory spaces for any occasion, including the Outdoor Terrace with Bar, Main Dining Room, Inside Bar, and Private Dining Room.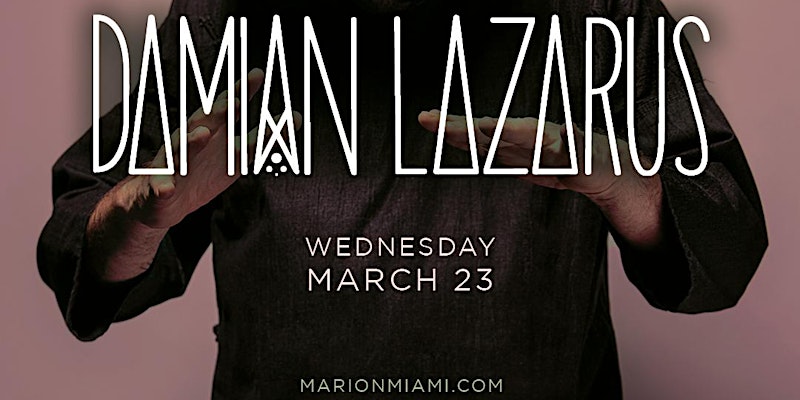 Thursday, March 24th, Bâoli presents Art Department
Art Department's unique style catapulted him to the forefront of a major underground music movement, crossing genre boundaries and breaking down barriers like few other underground artists. Their unmistakable impact on the electronic music landscape is undeniable. With Jonny at the helm, Art Department moves on to the next phase and continues to evolve. Art Department, never one to rest on his laurels, will continue to experiment with new sounds and ideas, bringing his reimagining of a beloved project to the world stage with no end in sight.
Bâoli Miami is known for its nightly transformation into a partying paradise where the stars and international jetsetters mingle in conviviality. Bâoli's arrival in Miami ushered in a new era of nightlife and dining on South Beach's shores, bringing with it a truly European style of partying that would soon transform the scene. The restaurant, lounge, and club, which is located on one of the country's most iconic streets, Collins Avenue, tempts and teases at all hours.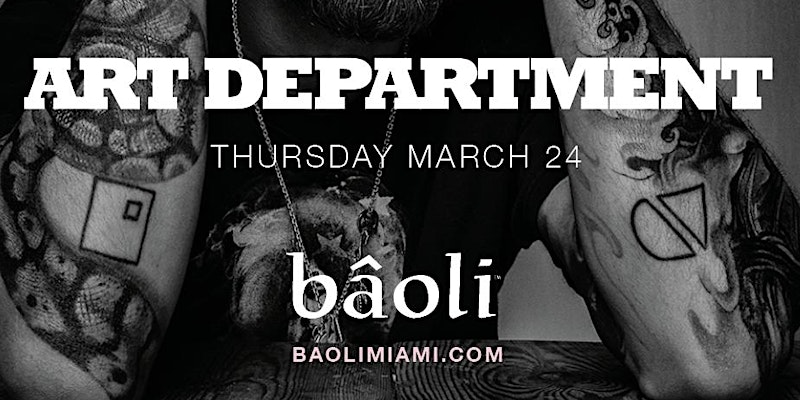 Friday, March 25th, El Tucán presents Luciano
Luciano has always been at the forefront of Techno and House, ranking as one of today's most influential and groundbreaking world traveling DJs and Performers. From his appearance at Santiago's Love Parade to his return to Europe at the age of 21, this forward-thinking innovator has wowed crowds all over the world with his eclectic and truly unique blend of Electronic Music and passionate Latin grooves, performing at all of the world's most prestigious clubs from Ibiza to Berlin.
El Tucan dazzles with the high-end glamour and retro sophistication of a classic supper club, where the food, entertainment, and service are all five-star. El Tucan is a haven for locals, visitors, and celebrities who enjoy a refined, high-energy atmosphere, elevated cuisine, and innovative cocktails, all perfectly synced to the beat of a seductive, global soundtrack provided by the talented resident DJ.